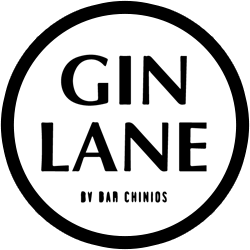 Gin Lane by Bar Chinois
SMALL BAR
Gin Lane is one of Sydney's most unique small bars set in a beautifully restored, historic town house. Conceptualised by Grant Collins, it features over 150 different Gins and an impressive selection of Whiskey & Scotch.
Based on a 18th Century Gin Palace, this 19th Century terraced house is full of character. The house Gin & Tonic is served from the tap and some signature Cocktails such as the Gunpowder Plot & Lemon Aspen Gimlet are a must try!
Get excited for a "Watering Can" with Gin, Pimms, Soda, Ginger Ale & fresh fruit, a "Nitro" Teapot with Green Tea Syrup, or the G&T on tap is available to share for 2 or 3 and served in a Fishbowl, complete with jelly fish!
HAPPY HOUR
MONDAY: 4:00pm – 6:00pm
TUESDAY: ALL NIGHT HAPPY HOUR
WEDNESDAY: 4:00pm – 6:00pm plus ALL NIGHT NEGRONI
THURSDAY: 4:00pm – 6:00pm plus ALL NIGHT THIRSTY THURSDAY SPECIAL
FRIDAY & SATURDAY: 2:00pm – 4:30pm