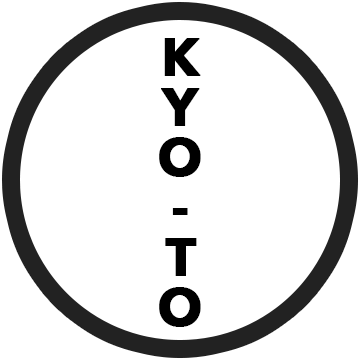 KYO-TO
JAPANESE
"Kyoto is a beautiful, majestic city. There is an opulent beauty of court life hidden throughout its enchanting laneways with small intimate dining rooms…" – Dr Stanley Quek
KYO-TO is a tribute to its namesake city; a land ruled by temples, shrines and heavenly beings. Part terrace dining room, part open-air courtyard, Spice Alley's first small restaurant delivers Japanese cuisine into a space bridging traditional talismans and contemporary design.
Australian-German architecture firm LAVA leads us on a journey from a red-columned dining room inspired by the famous Fushimi Inari Shrine, out to a 19th century courtyard graced by graffiti geishas and Japanese lanterns. The tables are laden with homemade Japanese delicacies, cured to meet Spice Alley's whirlwind hustle from pan to plate.
Tonkotsu ramen stocks vary from the robust miso, a rich pork and a delightfully light chicken. The udon arrives hot or cold, the okonomiyaki pancake fried, the takoyaki balls garnished with bonito.
We make ourselves at home in KYO-TO – where East and West commune, old and new converge, and our friends meet to dine.
FAVOURITES
• Miso Ramen
• Teriyaki Chicken Don
VIRTUAL TOUR
Take a virtual tour around KYO-TO's outdoor eating area and kitchen.
DELIVERY